On May 26th, the first student conference was held at the Multi-purpose Hall of Residential College. All International Campus undergraduate students participated in the event. Fu Qiang (ZJU Assistant President and International Campus Secretary of Party Working Committee and Vice Dean) and representatives from International Campus Office of Student Affairs, Joint Institutes, and Student Union attended the conference.
Fu Qiang, on behalf of the Campus, extended his warm congratulations on the successful convening of the conference. He pointed out that the new Campus development calls for greater contributions from all the students to make ZJU a world-class university. He stressed that the students should have a thorough understanding of the development trend of contemporary China and the world, of Chinese characteristics and international comparison, and of the current responsibilities and historical missions. They should align the pursuit of individual ideal and Chinese Dream of great national rejuvenation and be the pioneers of the new era. They need to carry on the spirit of seeking truth and add new contents to it, which include more perseverance, accountability, openness, inclusiveness, innovation, and creativity. They should equip themselves with advanced knowledge, expend the horizon, and turn the ambitions into real practice. He asked the Student Union to take on responsibilities of encouraging the students to follow the modal of "self-serving, self-management, and self-education," and the young students to closely unite around the Party to devote their wisdom and strength to the continuing development of ZJU and the Campus.
The Vice President of the Student Union of ZJU added his congratulation on the success of the conference and briefly described the mission of Student Union and the subject of the 32nd session of Student Conference. The first presidium of the Student Union of International Campus (also the representatives of the 32nd session of Student Union of Zhejiang University) was elected at the conference.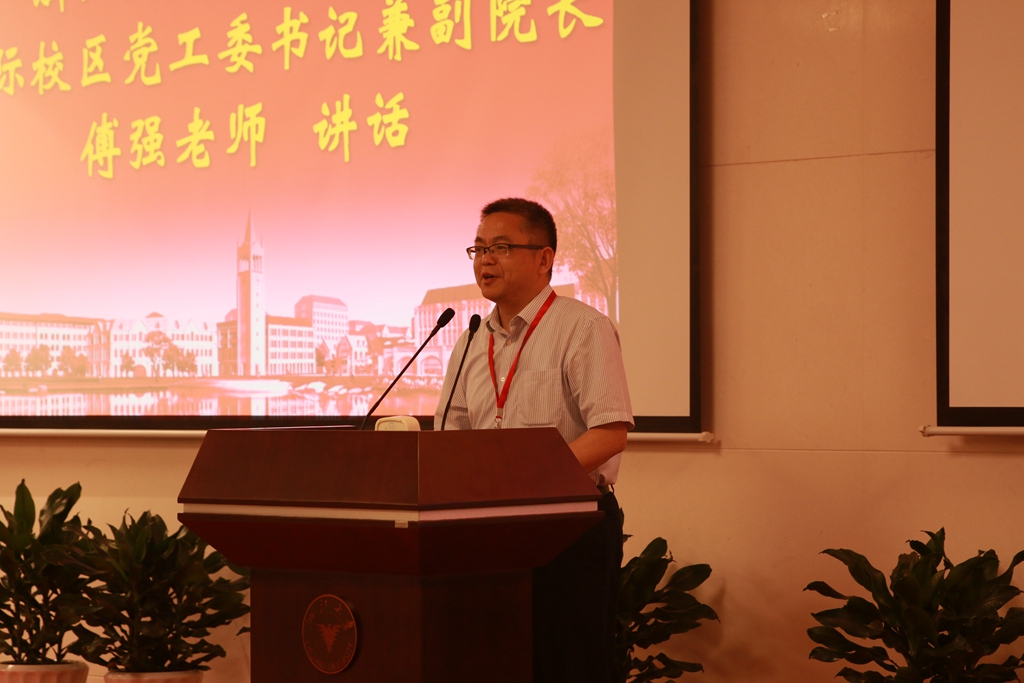 Fu Qiang spoke at the conference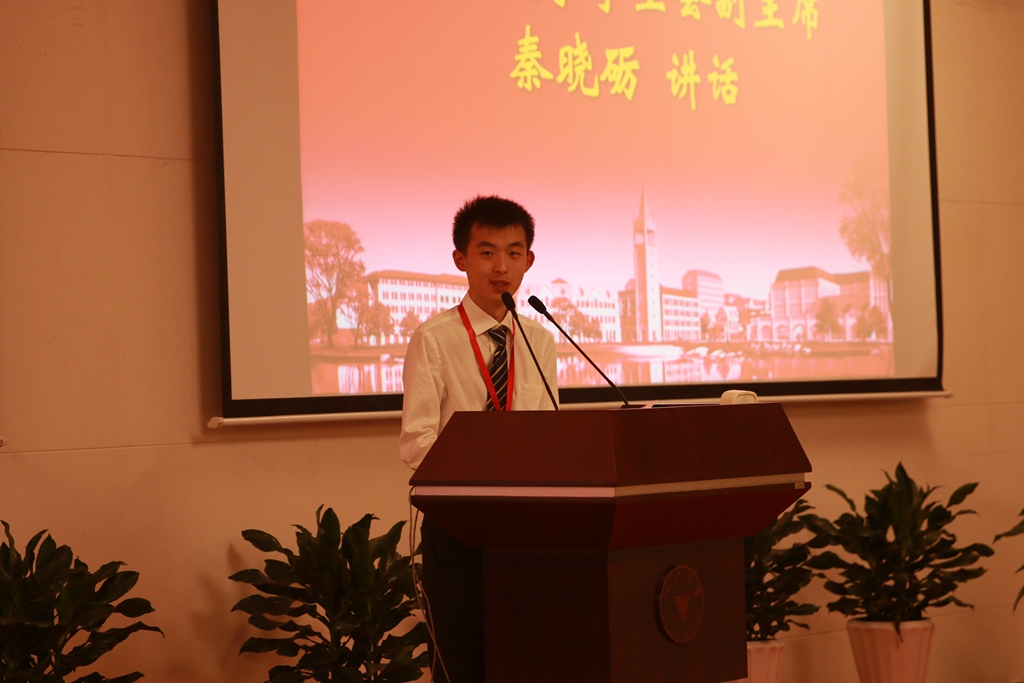 Qin Xiaoli, Vice President of the Student Union, ZJU extended his congratulations on the successful conference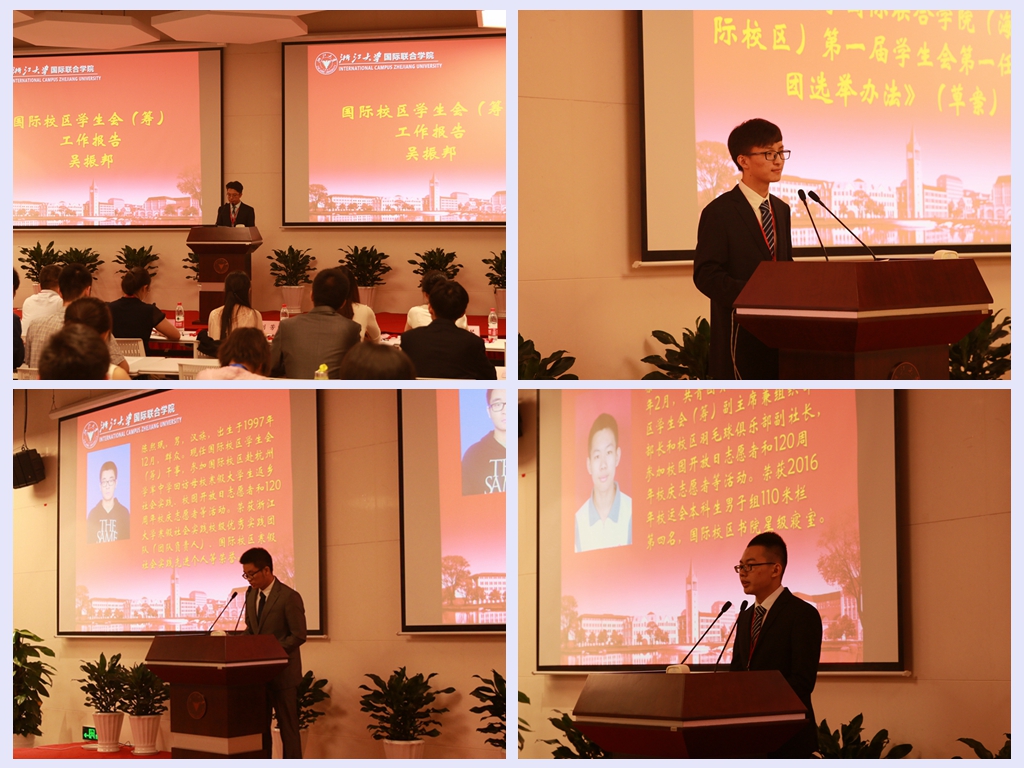 Work report by the Student Union of International Campus (in planning) and platform statements by the candidates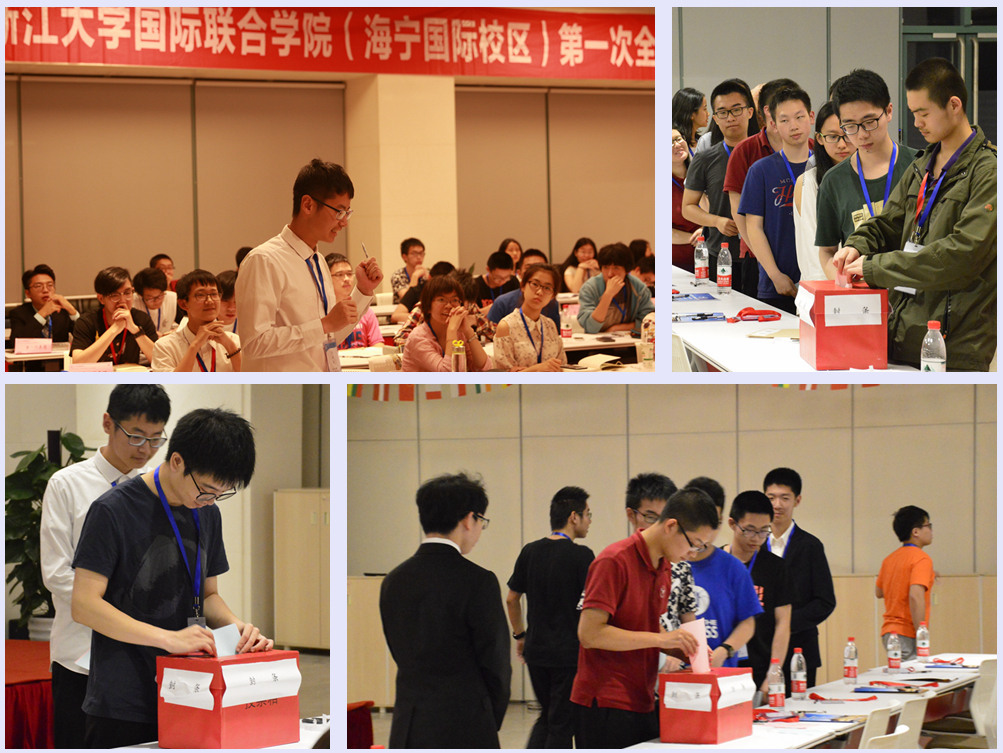 Questions and election sessions