In order to give full play to the educational function of work study program and strengthen the effect of "labor education". The International Campus "Deep Participation in the Construction of International Campus Community Work Study Education Innovation Program" has been approved by school. According to the program design, combined with the actual work of the campus, we now start the 2021 work study education innovation program application and recruitment work, the specific arrangements are as follows:
1. Department (Unit) Contact Program Application

Work study labor education innovation program will primary focus on Campus sustainable construction, Community Engagement program and Multi-cultural integration program. Department (unit) contact can use application link https://forms.office.com/r/rTjPhARwB3 or scan the code below to apply for funds.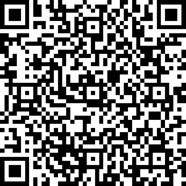 2. Student Application Process
The recruitment process and precautions are the same as the routine work study program. Please refer to https://www.intl.zju.edu.cn/my-zju/zh-hans/notice/13435 for detail information. (See the third part of the notice for the specific schedule)
3. Schedule
Department (Unit) Contact Program Application: 3.29-3.31 17:00
Job Post: 4.1-4.2 17:00
Student Application: 4.3-4.5 17:00
Online Selection: 4.6-4.8 17:00
4. Contact Information
Chen, Jingyan: jingyanchen@intl.zju.edu.cn
Zhu, Yuchen: yuchenzhu@intl.zju.edu.cn
Residential College of International Campus
2021.3.29